coffee break in stockholm – 10 cafes to check out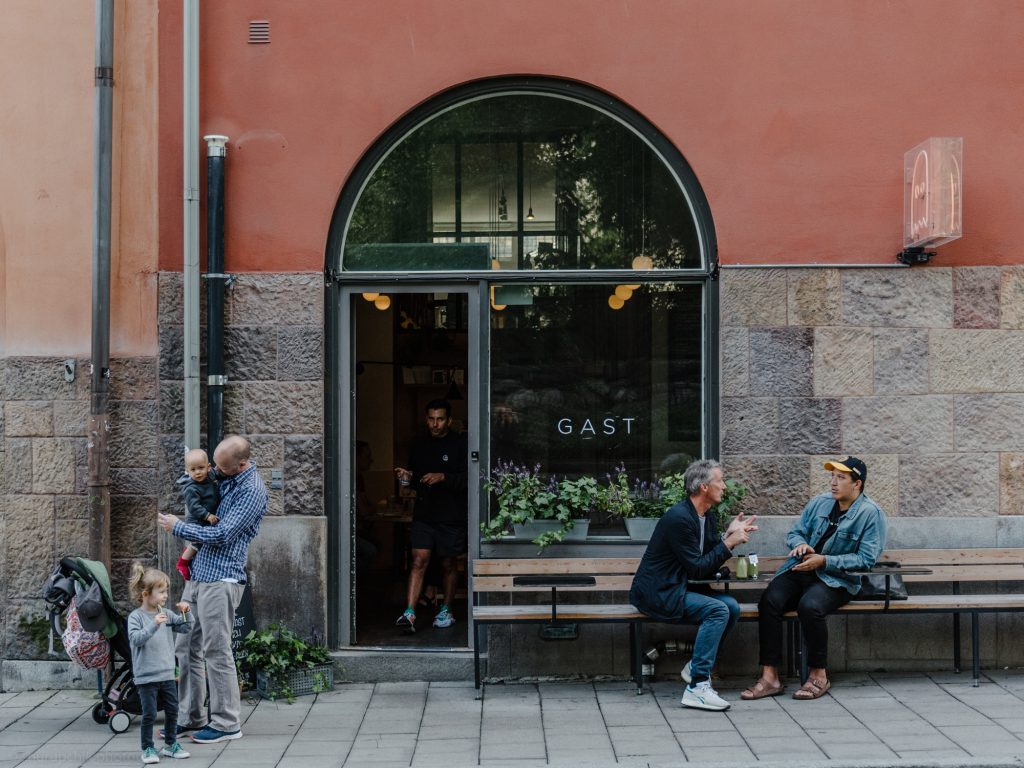 ---
Once we stayed in an apartment in Helsinki which had a big coffeemaker, but no tea kettle. Later we learned that in Nordic countries coffee is king and many easily consume 4-5 cups a day. It's mostly filter coffee without milk or sugar in it.
With this in mind, assuming that Swedes also prefer coffee over tea we didn't have any doubts that there will be enough places with good coffee in Stockholm…
…and our intuition didn't fail us.
Stockholm has wonderful coffeeshops and bakeries which are perfect for a coffee break also known as "fika" – a time during the day when Swedes have coffee with pastry (usually a cinnamon bun) and take a break from work. Fika is a big thing in Swedish lifestyle and it should be as stress free as possible – in a cozy atmosphere with friends, family or colleagues.
So if you also like a good of freshly brewed filter coffee or a good old cappuccino here is the list of places we put together for your own travels.
---
Things We talk About in This Post
Address: Kungsgatan 55
You will find this traditional patisserie in every guide book about Stockholm, but we still think it is worth mentioning here. It serves delicious baked goods as well as desserts and is great for a quick snack or a long lunch. Coffee is good too. The atmosphere is a mixture of France and Scandinavia.
---
Address: Rådmansgatan 57
This is a wonderful cafe. With plenty of space, delicious coffee, baked good and sandwiches it also serves lunch meals. There are places on the back where you can work on your laptop undisturbed (dreaming loud) and a long row of benches in front of the cafe in case the weather is good.
---
Address: Hantverkargatan 7
It's a coffee roastery, a coffeshop and a concept store under one roof. There are several locations of Johan & Nyström across the city and they all serve great coffee.
---
Address: Sibyllegatan 2
A lovely and spacious place in the city center serving great coffee and lunch menu. Perfect for a longer food break or for a snack.
---
Address: Norrtullsgatan 4
Coffee and snacks in a lovely neighbourhood next to the Stockholm Observatorium.
---
Address: Sankt Eriksgatan 88
A lovely coffee place next to a lively street which serves coffee, sandwiches, baked goods and offers enough space for kids.
---
Address: Bysistorget 6
The name pretty much says it all – a coffeeshop in the Södermalm district.
---
Address: Wollmar Yxkullsgatan 10
One more coffee place worth visiting in the Södermalm district.
---