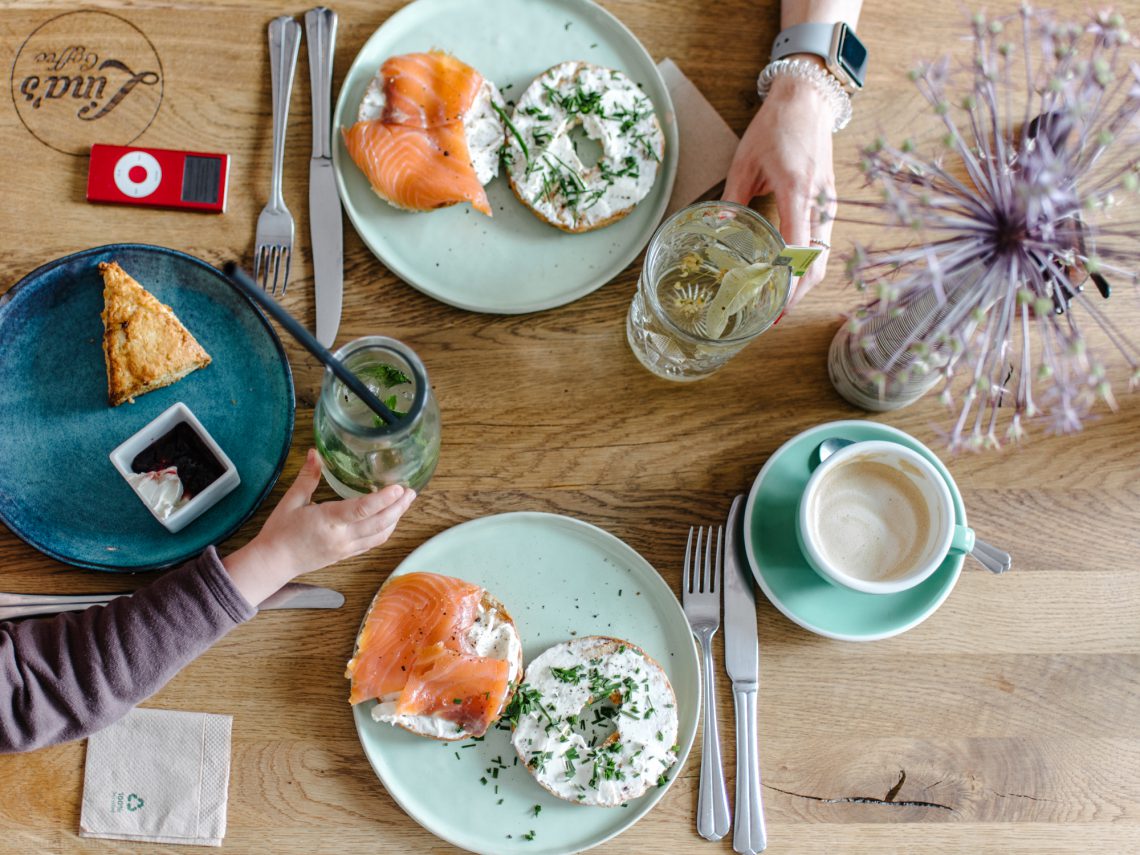 Moscow guide: 7 breakfast locations to start your day right
Sometimes a badly made morning cappuccino (espresso, matcha latte, masala chai, herbal tea: tick what applies) can ruin the rest of the day. This can be especially annoying on your well deserved and much anticipated getaway. For those searching for spots where breakfast in Moscow can't go wrong, Ekaterina from Moscow Mate Itineraries talks about her favorite go-to offers in Russias capital and shares 7 breakfast locations to start your day right.
---
A small remark on some of the food terms used in this post before commencing the locations list. These items might sound unfamiliar if you never had the pleasure of having breakfast a la Russe. So, as far as the typical Russian breakfast goes, it might include some or combination of the following dishes:
All sorts of hot cereals: porridge, semolina, rice, millet. Often served with toppings like berries, fruit, honey, nuts, etc.
Bliny (thin pancakes) with sweet or savoury sides and fillings: sour cream, jams, caviar, smoked salmon.
Curd cheese: plain or as a base for small cakes (syrniki) and pudding (zapekanka). Comes with sour cream and jams.
Sweet vareniki (stuffed dumplings) with cherry, strawberry or curd cheese.
---
Things We talk About in This Post
ADDRESS: Mokhovaya St, 15/1
If only I could eat breakfast, lunch and dinner at Dr Zhivago every day… (I would require a serious stock up on stretchy jeans in my wardrobe). Jokes aside, what might be misjudged for a typical tourist trap (prime views of the Kremlin, spruced Soviet-themed interiors featuring mosaics ceiling, sculptures and pristine table cloths), is actually a consistent favourite of both visitors of Russia and the locals. On top of that, the bill is more reasonable than one might assume, given the location and portions are indulgently decent.
Breakfast served: Mon – Fri 06:00-12:00; Sun-Mon 06:00-13:00
What to try: just tuck into any Russian breakfast classics listed above, and you won't go wrong. Those nursing a hangover after discovering lively Moscow night scene, don't miss the special hungover soups section 🙂
---
ADDRESS: Sytinskiy Pereulok, 5
Tilda is a story about coziness, quality food and zero flashiness (which is quite rare in Moscow). Situated in Patriarch ponds, a popular area for strolling around and losing yourself in countless cafes, bars and small shops, just the location promises a glorious start of the day. The signature menu is focused on fusion of European and Asian cuisine. And if you like a bloody mary or a good glass of sparkling wine with your scrambled eggs, I've got great news: you get one with your breakfast order.
Breakfast served: Sat – Sun 11:00-16:00
What to try: french toast with ricotta, scramble eggs with shrimp and spinach
---
ADDRESS: Bol'shaya Nikitskaya Ulitsa, 12
Food here is cooked in traditional Russian stoves right in front of you at the open kitchen, and tastes oh so delicious! Those sharing their gastronomic adventures on social media will also appreciate the rustic look of the place with darker shades of walls contrasting colourful tableware. Special honourable mention goes to summer terrace which is perfect for watching the busy life of Bolshaya Nikitskaya street. The only small imperfection for my personal liking is portion sizes, and consequently I often end up ordering 2-3 items from the menu. Good for trying out different dishes, not so good for the wallet.
Breakfast served: daily 09:00-16:00
What to try: crab omelette, buckwheat porridge with parmesan cheese, patties from melted cottage cheese
---
ADDRESS: Rozhdestvensky Blvd, 1
Gorynych is a relatively new kid on the block of Moscow gastronomy, and very much hyped about since the opening at the end of February 2018. A beautiful creation of two titans of the city's dining scene with not such a beautiful name. Speaking of which, its inspiration comes from Russian folk tales and so does the interior of the place. All the deliciousness coming to your table is baked, fried or smoked over naked flame. Even a simple fried egg must taste special here, right? Don't leave without trying restaurant's signature own cooked bread which is impossibly tasty. If the summer weather is on the menu in Moscow, grab a table on the terrace and enjoy people watching. I also advise to come back for dinner (but be sure to make a reservation)!
Breakfast served: Mon-Fri 8:00 – 12:00, Sat – Sun 8:00 – 14:00
What to try: sweet potato pancakes with avocado mousse, shakshuka, quinoa bowl with avocado and sundried tomato salsa
---
ADDRESS: Mytnaya Ulitsa, 74
In the past several years Moscow has taken up the fashion for bringing its markets into the city food culture. And has done a tremendous job doing it! Aside from stocking up on fresh produce, now you can discover flavours from different corners of the world in several locations superbly revamped from tired and outdated local markets such as: Usachevsky, Tsentralny, Vokrug Sveta. Danilovsky market was the very first to jump on the trendy street food bandwagon and has plenty cuisine options to please any foodie: Russian, Vietnamese, Greek, Moroccan, Dagestani, vegan and more. Below are some breakfast recommendations among this abundance of food.
Breakfast served: daily 8:00 – depends on the vendor
What to try:
Juicy Lab: healthy breakfast smoothie, lavender raf*
*a coffee drink invented by Moscow baristas in 1990s. Method entails frothing espresso shot together with cream and adding vanilla sugar or flavoured syrup
Cafe Ferma Nikola-Lenivets (Кафе Ферма / Никола-Ленивец): hearty village breakfast with fried eggs, potatoes and bacon, syrniki
Adam's Rib (Ребро Адама): steak breakfast, pancakes with bacon
Chowder and Pie: spicy omelette with oysters, arzak eggs with focaccia and smoked salmon
Mokh(Мох): loads of vegan options and menu is always changing. I liked their kombucha, and tofu omelette
Lyubov' Pirogova (Любовь Пирогова): pear pie with dark chocolate, spinach pie
---
ADDRESS: Tverskoy Boulevard, 26А
Noble Russian breakfast served in 19th century nobleman's house at noble prices. For those who like a true exquisite experience first thing in the morning, legendary Cafe Pushkin would be a spot-on choice. Out of several themed rooms of the maison I would suggest conservatory so that you could watch the busy Tverskoy boulevard starting the day through bright panoramic windows. For many years this venue has been featured in pretty much every guide book for Moscow visitors, which doesn't make it a tourist trap in any way. If anything, Pushkin is a timeless classic.
Breakfast served: daily 6:00 – 12:00
What to try: soft-boiled eggs with toasts and black caviar, blinis filled with cream and berries, add a glass of champagne for a real splurge.
---
ADDRESS: 1-Y Goncharnyy Pereulok, 4 stroenie 2 AND Pokrovsky Blvd 8 stroenie 1

Two locations on Moscow map will transport you into a true Tel Avivian oasis amidst the busy city. Don't expect any extravagance in decor or menu. Things are quite low-scale here, but extra cozy and good-hearted which makes Dizengoff a perfect spot for a soulful, generous and wallet-friendly breakfast.
Breakfast served: all day Mon-Fri 11:00 – 23:00, Sat-Sun 12:00 – 23:00
What to try: Israeli breakfast (eggs, salads, hummus, jam, granola, yogurt + coffee/tea or cider), shakshuka.
---
Ekaterina is a creator of Moscow Mate Itineraries, a service for those who need help planning their visit to the capital of Russia. You can download her free sample itinerary to get some inspiration for dining and activities on your first day in Moscow.