with turkish airlines to indonesia – airline review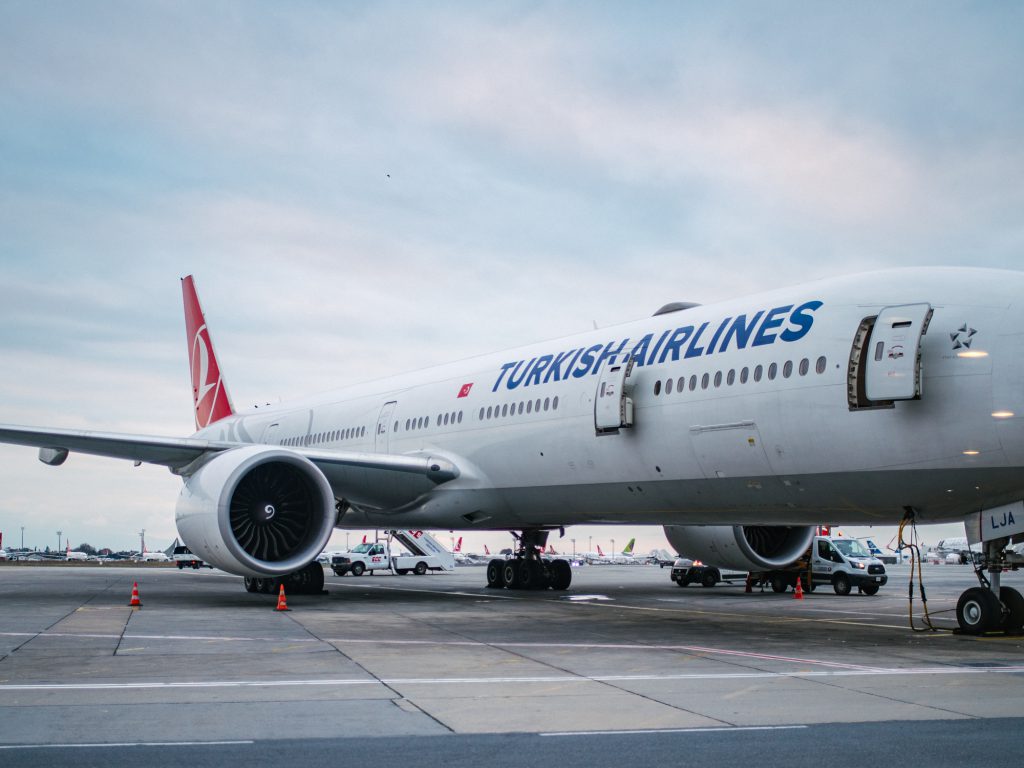 ---
When Turkish Airlines offered me to travel with them to Indonesia and review their business class services together with the connecting hub in Istanbul I said "yes" right away.
Some of our very first trips were Asia bound. South East Asia remains one of our favourite destinations since.
Too bad that from our home airport Düsseldorf – a medium size European airport – there is a very limited choice of direct flights to Asian destinations. As a result we frequently take stopover flights via larger airports like Frankfurt/Munich/Dubai.
This time it was Instanbul. And thanks to Turkish Airlines what could have been a long and exhausting flight of 17 hours passed as fast and comfortable as I have ever wished for.
raja ampat – 8 things to know before you go
But let me start from the beginning:
---
Things We talk About in This Post
DÜSSELDORF – ISTANBUL
Flight time: 3 hours 10 minutes
It all started in Düsseldorf. Following the familiar procedure of check in and going through security I also planned some extra time for the lounge. It turned out to be a good idea.
There are about 4 flights daily from Düsseldorf to Istanbul with Turkish Airlines.
The flight was convinient and relaxed – with all the necessary thought through little extras. Friendly stuff, a smooth flight with a delicious dinner on board. What I really liked, however, is that for this European flight, Turkish offers you a bigger and more comfortable business class style seat.
From experience, this is not typical anymore on shorter flights within Europe – also with some other premium carriers I found several times just "regular" smaller seats with an additional empty seat in between you and the next passenger.
---
LAYOVER IN ISTANBUL
---
Istanbul airport is busy. Very busy and packed. It felt like being inside a bee-nest. Fortunately I was able to use the Turkish Airlines Business Lounge facilities which turned into an extraordinary experience. If possible, I recommend to get yourself as quickly as possible there – it lives it's own life separately from the outside World.
---
Turkish Airlines Business Lounge
First there is a broad selection of food: freshly prepared Turkish specialties were my favorite. Mouthwatering freshly baked pide and gözleme were so good. Besides that several buffets of mains and sweets are on offer. Of course, there is a big selection of drinks: coffee bar, all kinds of soft drinks, my favorite Turkish Efes beer, up to wine and spirits.
The lounge is built across two floors, so there is plenty of room to rest. And if you spot one of the masseurs, you can ask them to give you a short massage to loosen your muscles after a long flight ;-). How great is this?!
I also enjoyed the showers – showers help me so much to get over a bad jet lag – and I consider them to be clean and available without long wait.
There are also private rooms for rent – I think that it is a great idea in case your layover time is several hours long. Fully equipped with a bed and a working desk – I used my chance to do some work undistirbed.
Besides that, there is a handful of other gimmicks like a billiard table, a movie theater, a Carrera course and a virtual golf training space.
Now I'm curious for the new and bigger Istanbul Airport to open full operation by March 2019. I cannot wait to see what ideas they came up with to make waiting more entertaining and comfortable.
---
ISTANBUL – JAKARTA
Flight time: 11 hours 20 minutes
The overnight flight Istanbul – Jakarta passed like a sweet dream (says a dad who usually has kids on board).
After tasty dinner on board I watched a movie and fell asleep. Did you know that there is a chef on board every Turkish Airlines flight?!
Just before touch down I woke up to have a "very early" breakfast.
I wouldn't mind the flight taking longer, since I didn't take the chance to take full advantage of the huge personal entertainment system. However, I took the chance to log into the wifi internet on board. It is included in business class fare therefore I was able to communicate home via messages.
Okay, Turkish, you get a heart from me. Now I really wouldn't mind trying the upcoming Turkish Airlines flight from Istanbul to Bali in summer 2019.
Oh, and did I mention that the security instructions on board are provided by Lego characters?!
The above mentioned review is based on honest opinion not influenced by the fact that the taken trip was a courtesy of Turkish Airlines.